Welcome to Ultimate Staffing in New Haven, CT.
Thank you for choosing Ultimate Staffing for your staffing or job search needs!
Ultimate Staffing is an employment agency that places temporary, temp-to-hire and direct hire positions in a variety of roles including administrative, customer service, general office, data entry, HR, marketing, and manufacturing positions. In addition to temp agency services, we offer payrolling services plus strategic solutions for larger users of contingent labor including Master Vendor, Vendor On-Premise and Virtual On-Premise. Our dedicated recruiters have a robust network of candidates and industry connections to make the right match!
Services offered:
Temporary, Temporary-to-Hire, Direct Hire, On-Premise, VMS and MSP large-scale staffing solutions
Looking for a job?
We connect talented administrative, clerical and manufacturing job seekers like you with a position that fits your career needs. This includes full-time positions as well as temporary work assignments where we hire you to represent our company on temporary work assignments for our customers.
Areas we help place candidates:
Administrative Assistant
Executive Assistant
Office Manager
General Office
Data Entry
Customer Service
Call Center
Receptionist
Human Resources
Talent Acquisition | Recruiter
Marketing and Event Specialists
Project Manager
Loan Processor
Underwriter
Purchasing and Procurement
Manufacturing and Production
Assembler
Quality Assurance (QA)
Quality Control (QC)
Need to hire?
Ultimate Staffing recruits and places highly skilled professionals in a wide variety of administrative, clerical and manufacturing roles across industries to fit your staffing needs.
We provide professionals in the following areas:
Receptionist
Administrative Assistant
Executive Assistant
General Clerks
Data Entry
Customer Service
Project Management
Health Care
Call Center
Technical
Manufacturing
Production
Human Resources
Marketing
General Office
Sales Professionals
Management
Additional Ultimate Staffing locations
Meet our sister business lines:

Ledgent Finance & Accounting in Hartford »
Ledgent specializes in the placement of finance and accounting professionals, including accountants, bookkeepers, controllers, payroll specialists, CFOs and more.
Ledgent Technology in Hartford »

Ledgent Technology specializes in the placement of IT and technology professionals, including software developers, IT Help Desk support, network engineers, business analysts, web designers, CIOs and more.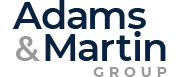 Adams & Martin Group in Washington D.C. »
Adams & Martin Group specializes in legal staffing, attorney search, and litigation solutions. We place attorneys as well as legal support roles such as paralegals and legal secretaries, as well as document review teams.