Ultimate Staffing // Strategic Solutions
Contingent Workforce. We're Ready

Our Strategic Solution Approach
Ultimate Staffing can provide a dedicated workforce solution for your large-scale contingent workforce needs.
If your company relies on a large contingent workforce to achieve your business goals, we have experts on the ready to assist you. For nearly 30 years, Ultimate Staffing has assisted customers nationwide with developing fully customized solutions that align with both a company's unique culture and business processes. And a little fun fact, the On-Premises staffing model was introduced to the staffing industry in the early 1990's by Ultimate Staffing's founder, Ben Roth…so we have a bit of experience with this.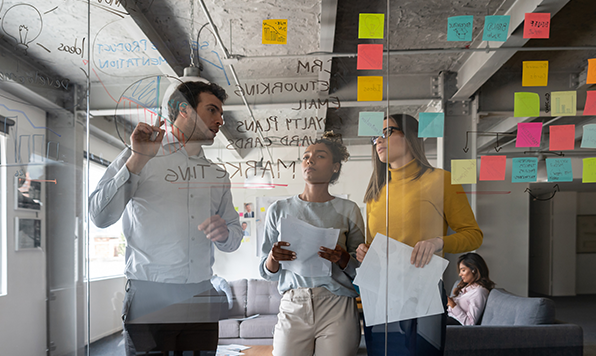 Master Vendor
Fulfillment of all contingent workforce requests, including managing secondary staffing providers.
Vendor On-Premise (VOP)
Onsite coordination of contingent program at work site.
Virtual On-Premise
Program management by full-service team from nearby Ultimate Staffing location.